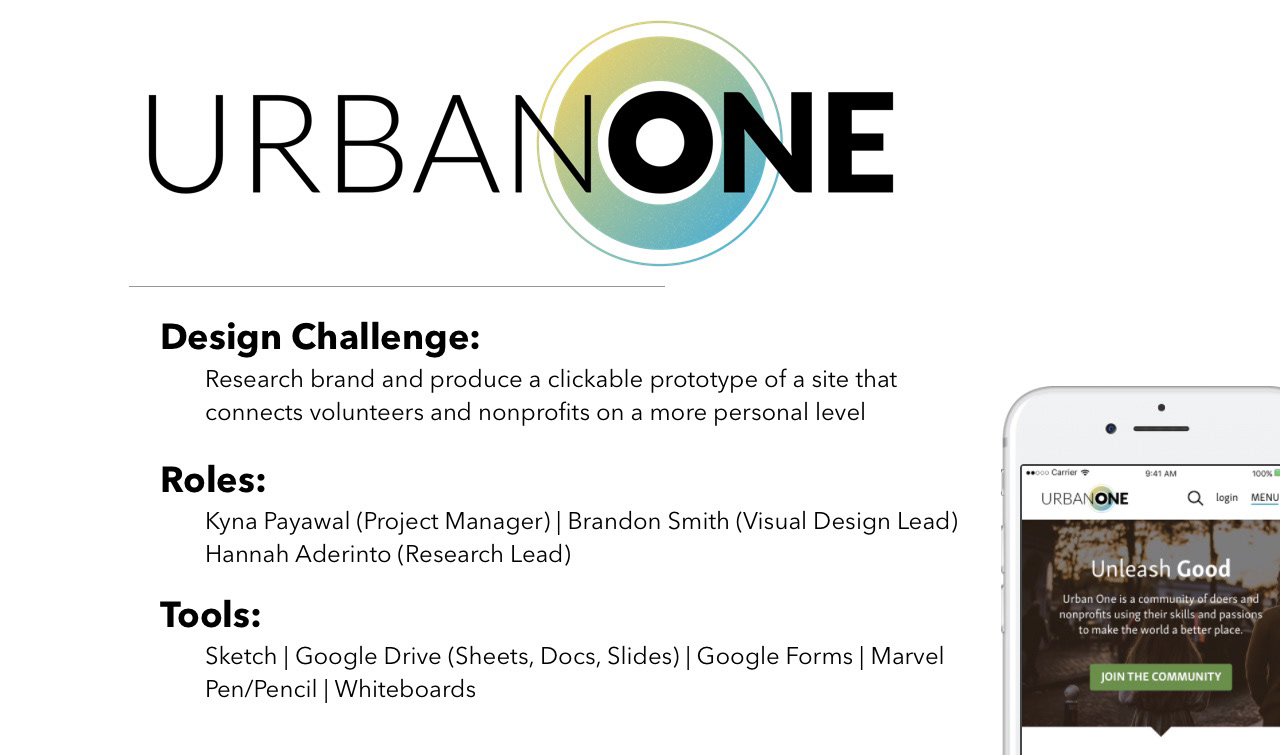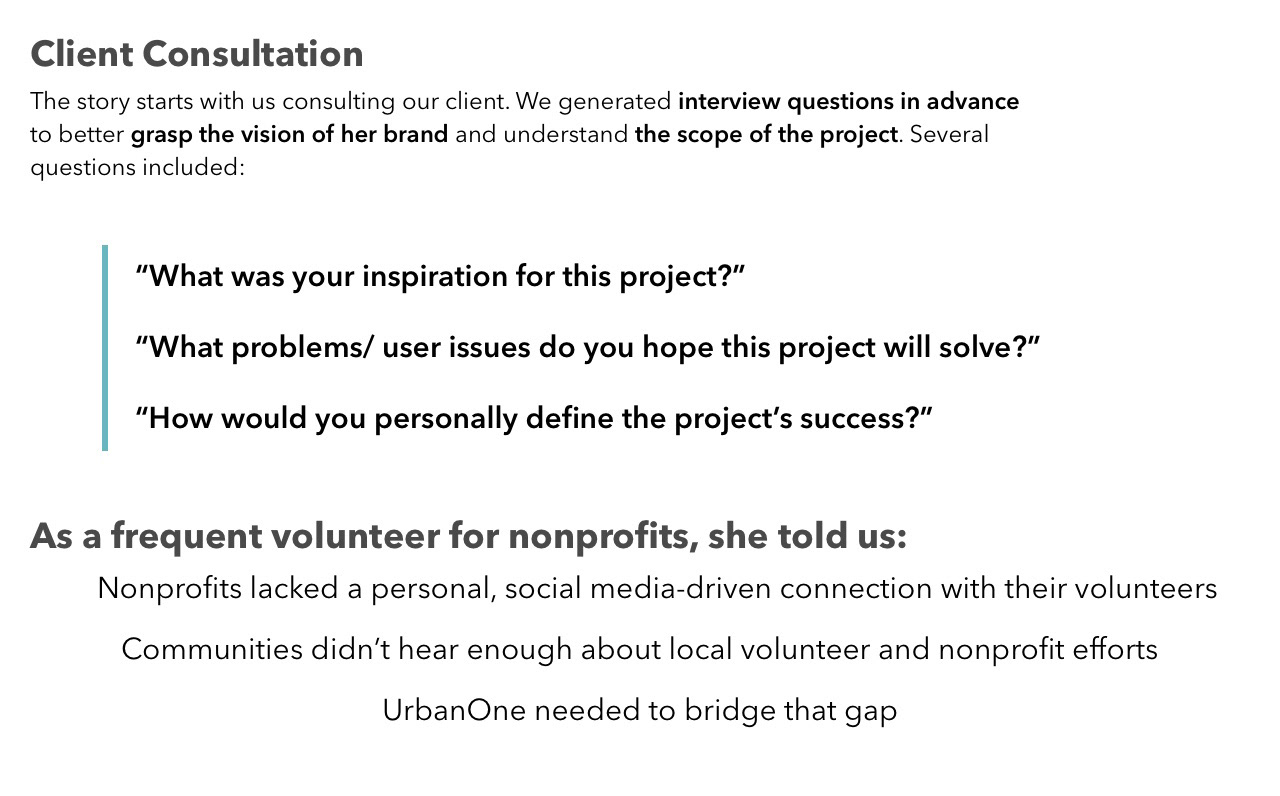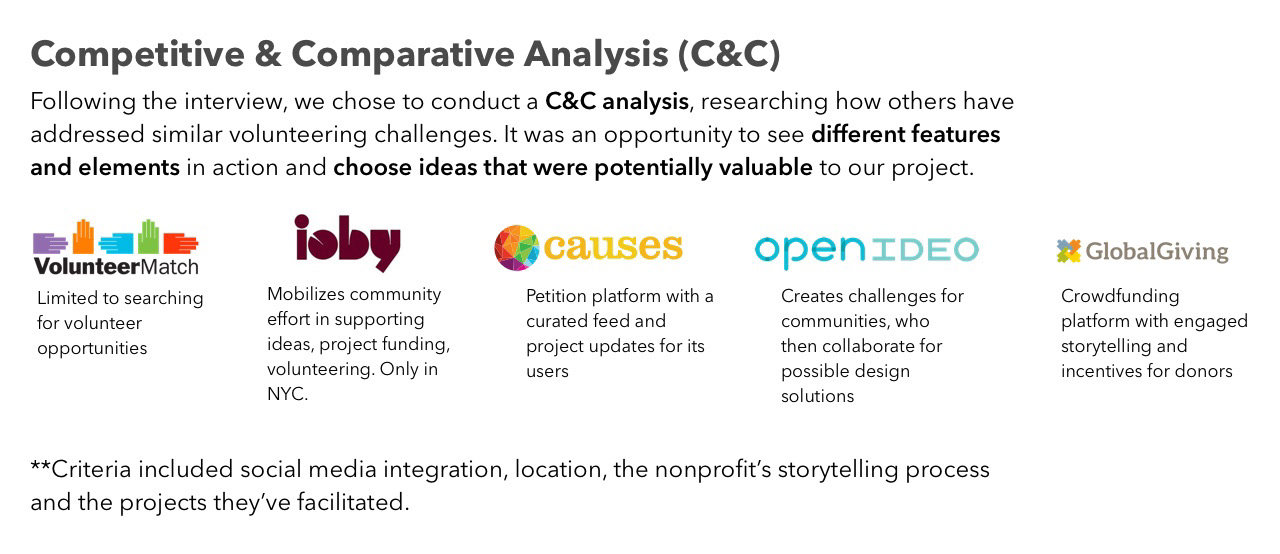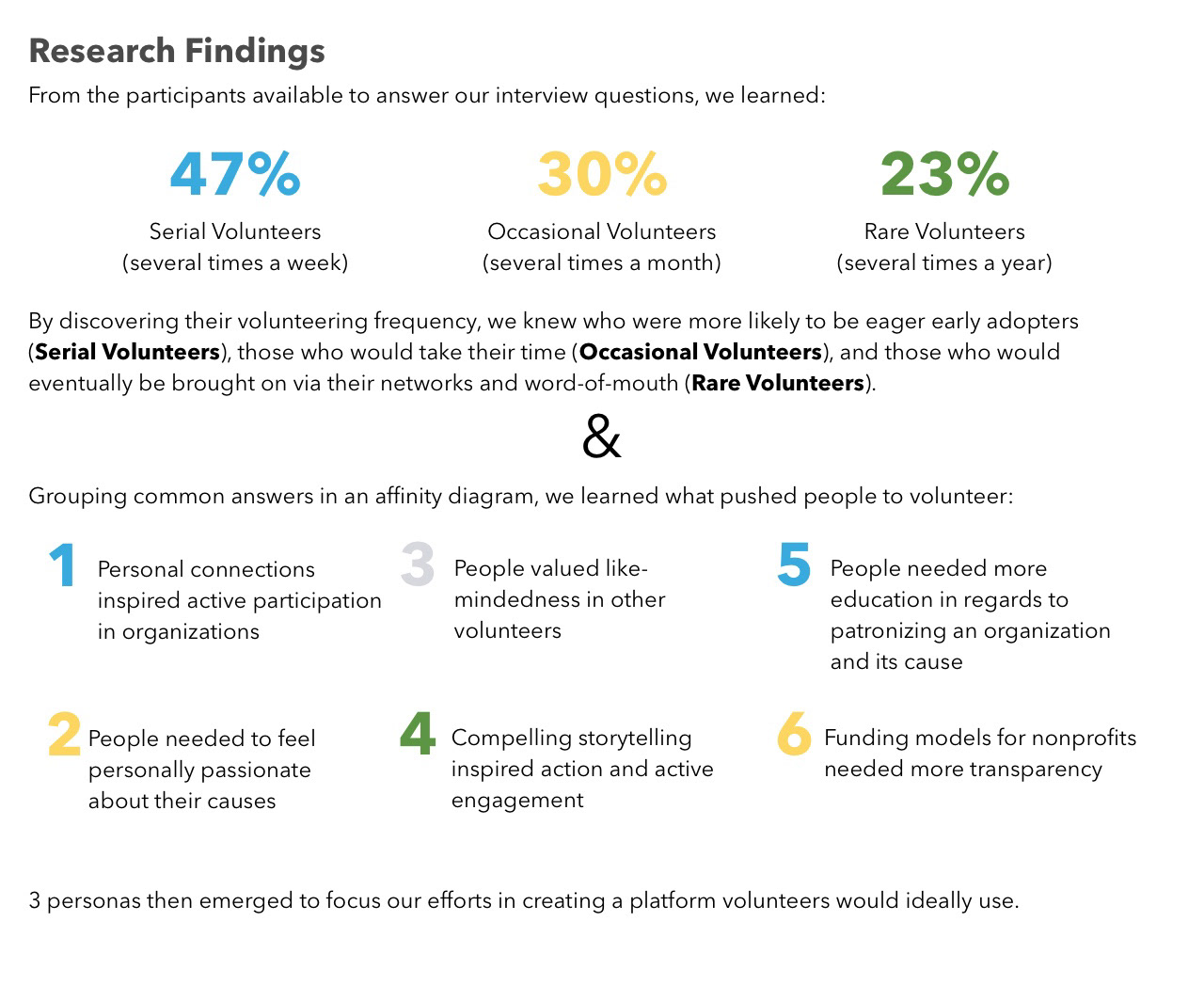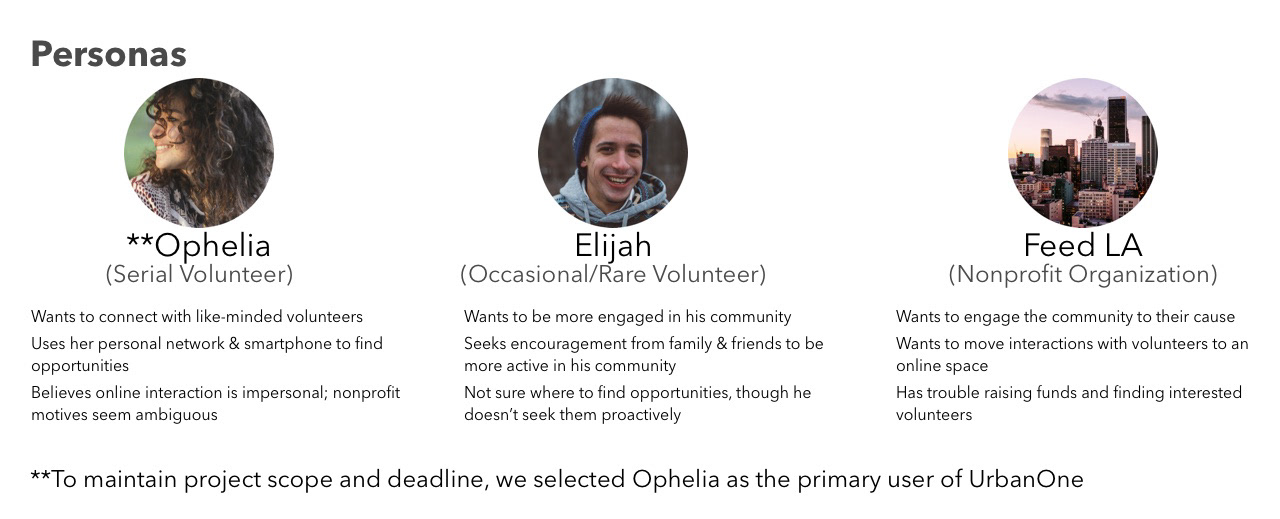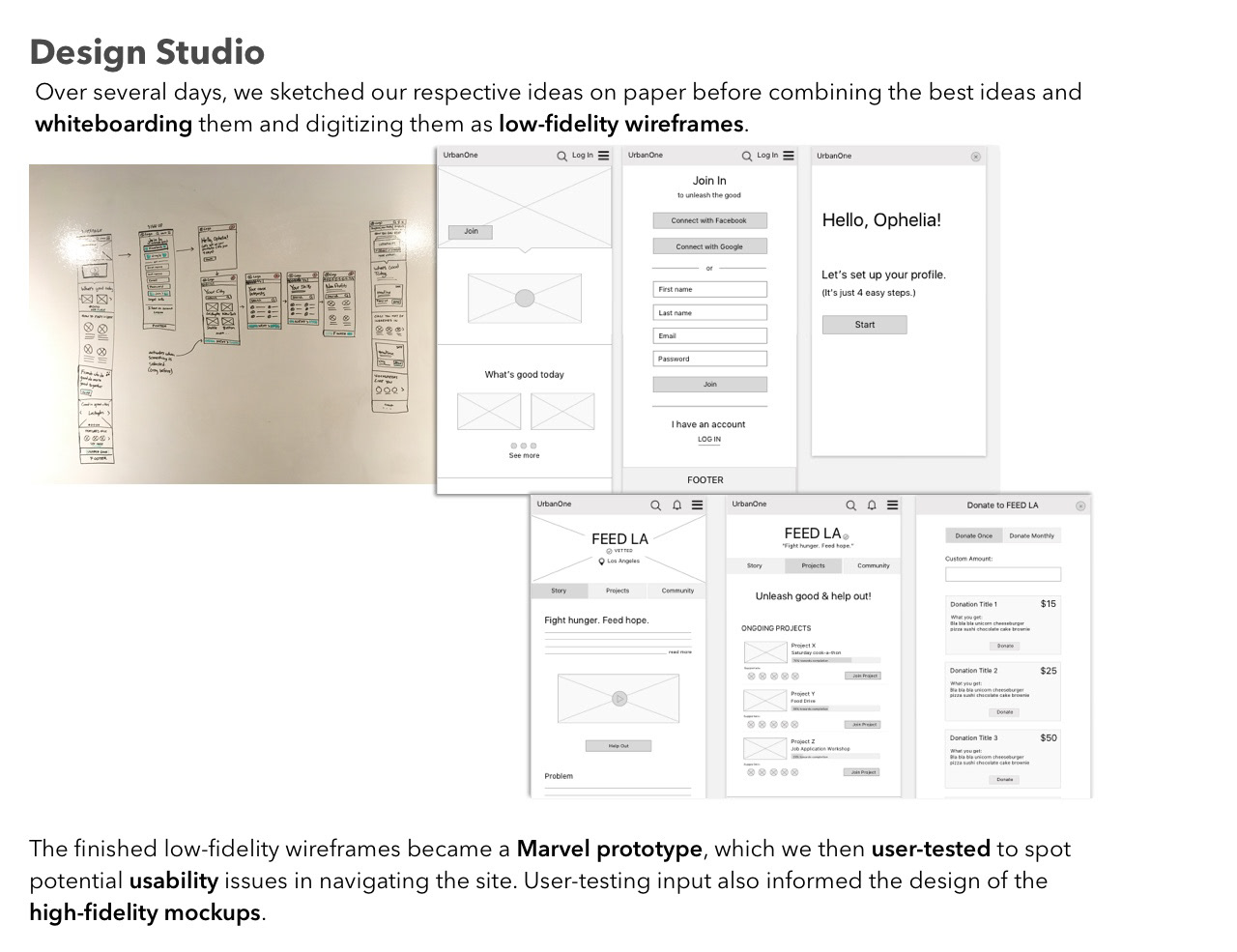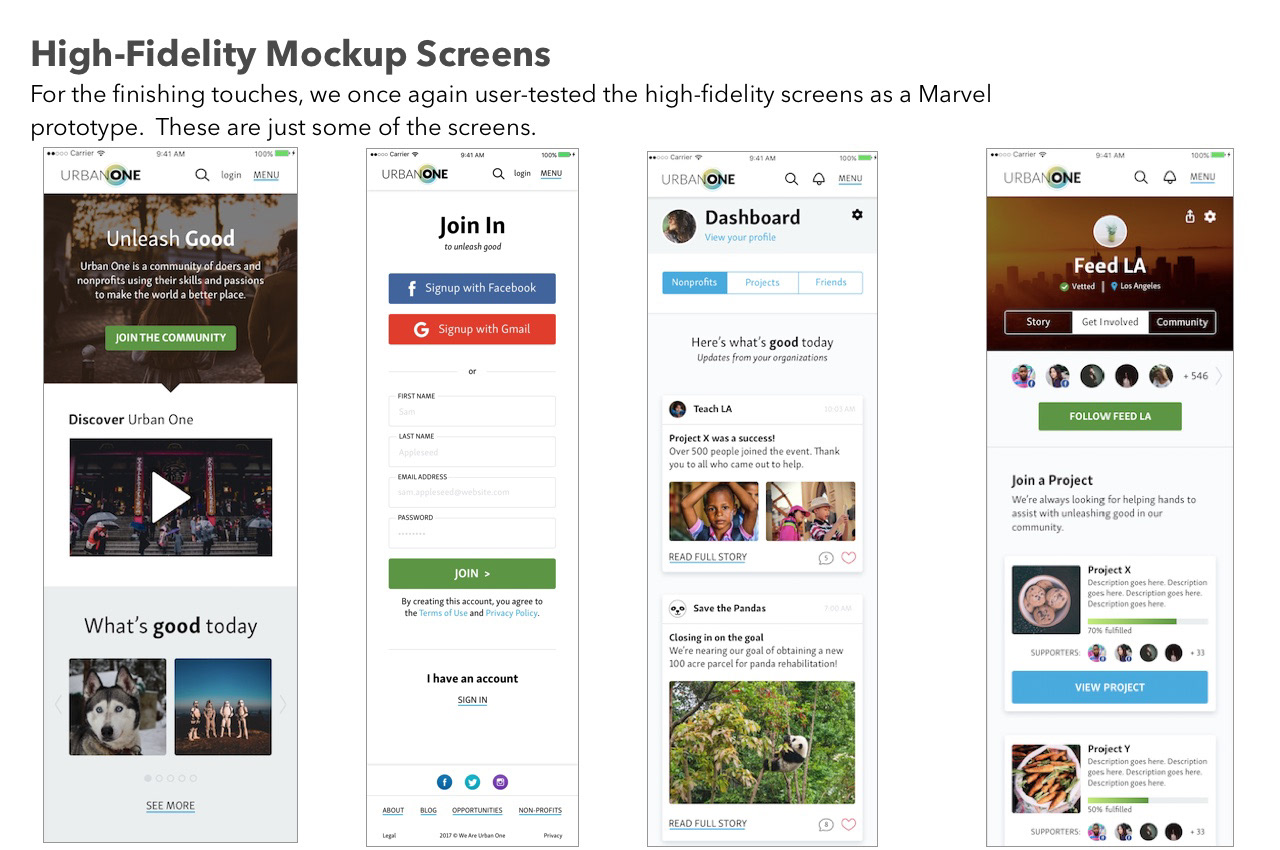 Next Steps
We would like to continue working with our client to design and build out the remaining sections of UrbanOne.
Open for expansion is the onboarding for the nonprofit side, in addition to the listing pages for other organizations, projects, and friends Ophelia may encounter while using the site. 
Overall, despite the occasional brush with scope creep, the client was wonderful and helping design UrbanOne was fun process!